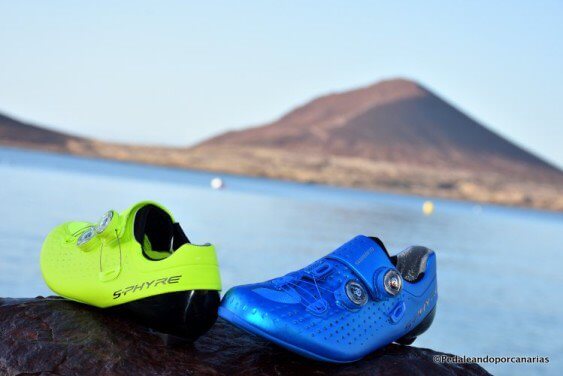 Its love at first sight once you have seen and touched the  Shimano S-hundreds RC9.  Thanks to a very elegant design and its flowing lines you will be automatically seduced into wanting to own a pair. They are manufactured in four colors (blue, yellow, white and black), although in the Canary Islands for the time being we will only see the most striking colors which are yellow and blue.
It's a road cycling shoes that is ultralight and rigid,  beautifully designed and  offers an extremly comfortable fit for you toes.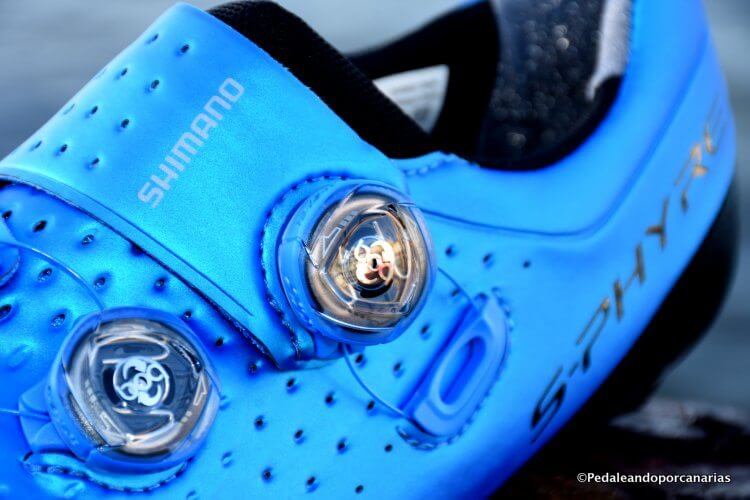 The most noteworthy features of this shoes are the unified structure of the sole and the instep which establishes a new level of fit, stability of pedaling, rigidity and weight reduction. It has a large capacity for adjustment that allows for adaptation to different forms of feets, thanks to Boa IP1 dials. It also has 3D quick-drying mesh to control moisture plus drainage holes integrated into the heel for when it rains. The shoes have an optimum circulation of air flow between the instep, the insole and outsole. The insole have a reinforced curve padded adjustable arc to help optimize the lateral angle of the heels and is made up of durable high-density Silvadur™ foam which helps to keep the shoe-template fresher for longer periods.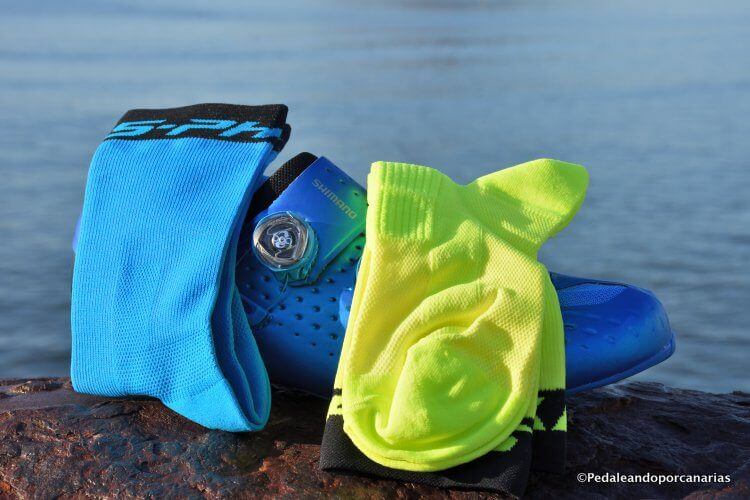 Shimano has been kind to add as part of the purchase socks loaded with technology, to match the color of the shoes.
Features at a glance:
Unified sole and upper construction sets a new level of fit, pedaling stability, rigidity and weight reduction
Close to foot last shape with a narrow bottom, rounded heel and slim toe box
Wide range fit adjustability accommodates various shapes of feet
Dual independent Boa IP1 dials allow quick and precise micro-adjustment
Quick dry 3D mesh controls humidity
Built in drainage holes for rainy conditions
Optimum linkage of air flow between upper, insole and outsole
Durable high density foam. Curved cup insole with adaptable arch pads optimizes lateral angle of heel bone
Silvadur™ Intelligent Freshness keep insoles fresher longer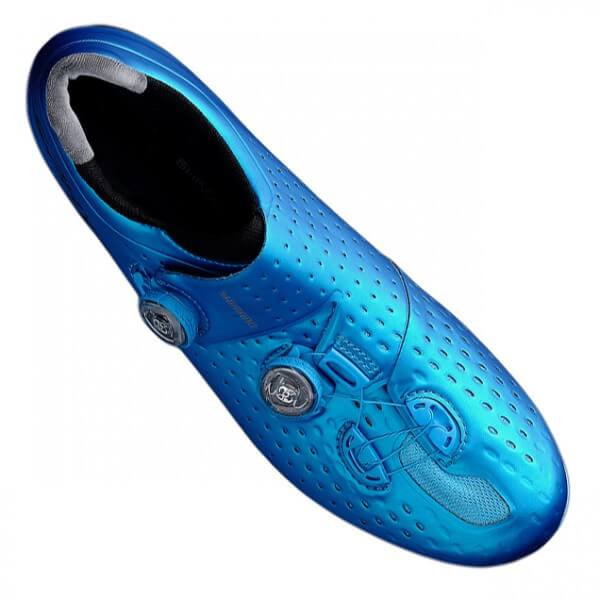 A big thankyou to Pedalandopor Canarias
http://pedaleandoporcanarias.com/bike-point-presenta-s-phyre-las-zapatillas-de-carretera-de-shimano-que-enamoran-a-primera-vista/