I am going to start off by telling you my point of view.  If you are not Chris Froome – Team sky or any member of  Team Sky then hiring from a local provider like ourselves here in Tenerife should be strongly considered.  So lets begin by asking, should you take your own bike on holiday or rent a bike in Tenerife?
There's so much to consider when you're thinking about going on a cycling holiday or adding cycling as part of your overall holiday plans. Furthermore, making sure that you have everything that you need can be quite stressful if you do decide to take your own bike. That's on top of all the other things that you have to take into consideration.  In this article, we will look at the benefits of hiring a professional road or mountain  bike from a local provider like ourselves for your cycling holiday here in Tenerife.
"Taking a bike abroad can be a major inconvenience and in many cases just as expensive as hiring a bike at the destination.   And if you are traveling with a family then a bike case for packing your precious bicycle could be an unwanted extra and stress.  Insurance is also another thing that you will have to take into consideration. The last thing that you want is to lose your pride and joy and find yourself in a position of not been able to replace it.  It is a good argument that's put forward that bringing your own bike with you means that you know your bike, you know the setup, it's tailored to you, you know its limitations and those little niggling things that only you would know. It's almost part of you!  However, finding a good local bike rental company here in Tenerife could quite easily address some of these fears.   Let's have a look.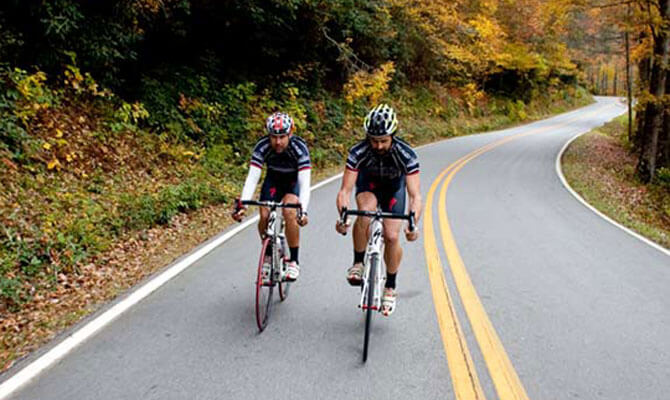 A good bike hire company should have no problem going out of their way to make sure that your bike is configured to our exact needs.
Here at Bike Point, we pride ourselves on customer care.  Once you have informed us that you would like to rent a bike from us and you have indicated your requirements then we will prepare your bikes before hand to your specific needs.  On the day of collection, we will fine tune your requirements and give you honest and frank local advice to make your ride as enjoyable as possible.
Due to the bikes been rental bikes means that they will not perform as well as your bike.
We rent high-end road and mount bikes ( Ridley, BMC, Focus and more).  Our bikes are constantly renewed after every season or a bit longer which means the bike that you rent will most like have a very small mileage and usage.  Furthermore, after every ride, each bike is given a full service and check over.  If you find that there is a problem with your bike we will fix it or exchange it immediately. If you do not believe me then read our customer reviews on Tripadvisor.
Taking your own bike can be a hassle.  Here  are just a few reminders:
Local Transport: It can be a hassle to get around especially on trains and public transport.
Airline charges and bike rules: – taking a bike means you need to know which airlines are most generous with their bike allowances. If you're on a tight budget, you might have high excess charges.
Packing and unpacking: if you're moving around a lot, constantly packing and unpacking your bike can become tedious.  Great in terms of experience because you get to know your bike but bloody tedious after a while.
Insurance: – you'll want great insurance.
Car hire: – it can be more expensive because you may need to rent a bigger hire car, taxis and so on.
Space considerations: – whether you're in hotel rooms, a campervan or have a hire car, your bike does take up room.
Experience something better than what you are used to
Another great benefit of hiring instead of bringing is, at least with us, is that we have a range of high-quality rental bikes .  So if you ride an aluminum bike at back home then this could be the ideal time to experience a lighter and efficient carbon fibre bike. If you already ride a carbon fibre bike, how about trying electronic gear shifters?
Comfort
If you are planning an A to B cycle tour or you feel too lazy to come to the shop and collect your bike then you have the option of having it dropped off at your hotel or apartment and drop it off in one of our two locations.
Hopefully our initial question of "Should you take your own bike on holiday or rent a bike in Tenerife" has now being answered.