<!outer block-->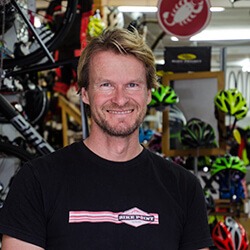 STORE NAME:
Bike Point Tenerife (El Médano)
SHOP LOCATION:
  Av. José Miguel Galván Bello 28, 38612 El Médano Tenerife
SHOP MANAGER:
Michael
Shop Info
Our  Bike Point shop in El Médano is proud to offer our customers the best bike hire service, the best in brand accessories and the best in customer service here in Tenerife.  This shop is just like our shop in Las Americas, offering a wide range of high-end road bikes for hire.  Every season we try to renew our bike fleet so every year there will always be something new for those customers who always return every year to face a new challenge.  Our shop has just recently expanded and it has also just undergone a new facelift. What was once our warehouse has now been converted into our company flagship store here in El Médano.
Bike Point Tenerife Bike Hire Shop El Medano

Bike Pointtenerife Bike Staff Bike Shop El Medano

Bike Point Tenerife Bike Rental Shop

Bikepointtenerife Bike Rental Bike Shop Bike Products

Bike Point Tenerife Bike Rental Tenerife

Bike Point Tenerife Bike Hire New Shop

Bike Point Tenerife Bike Hire And Bike Rental Bike Shop
Hire a road, mountain or electric bike from us either coming in directly to our shop or via our website.  Each bike will be tailored to your requirements and if you are lacking any of the basics such as helmets or pedals then we can provide those for you.  Our shop is stocked with a wide range of accessories: jerseys, bib shorts, bike parts, bike souvenirs, food an much more
The shop is open during regular business hours and can fix from a simple flat tire to a complete overhaul of bearings and drive trains. We strive for a timely turn around on our repairs to make sure our customers are spending more time on the bike than off. 
Hope to see you in El Médano soon..
---
Bike Point El Médano Staff
---
Employee of the month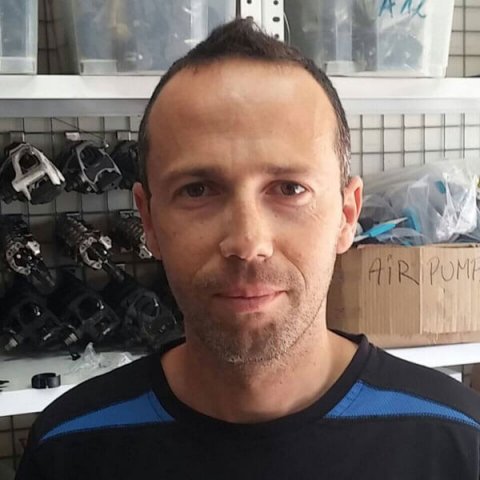 Fran
---
Shop Locations