The new BMC Roadmachine has been created with the most modern technologies that BMC has applied to the carbon frames.  Among its various components, you will find the Shimano 105.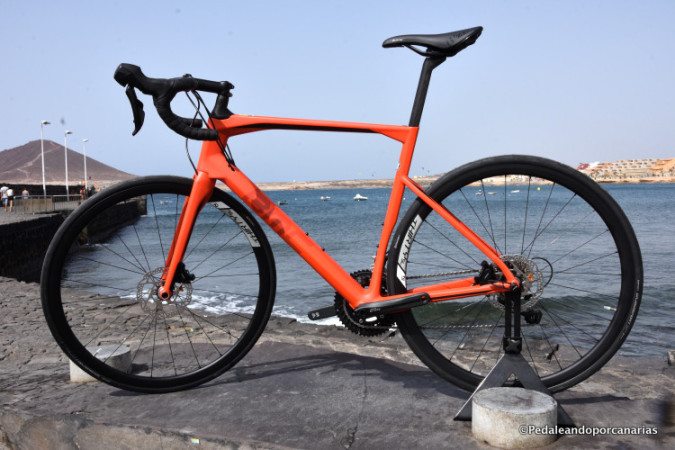 This frame is the same as for all Roadmachine 02 models, so it has the tuned compliance concept system for maximum absorption of terrain irregularities and rider comfort.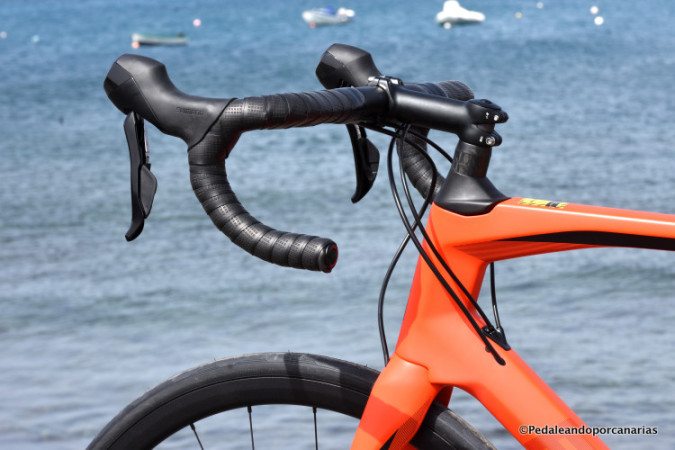 TheTuned Compliance Concept – TCC – of the BMC Roadmachine 02 Shimano 105 makes flexibility and stiffness work together so that the maximum balance between rigidity and vertical flexibility – bending level of the picture of a bicycle – can be achieved. This combination of factors can consume up to 15% of a cyclist's energy,  thus this system helps to minimise this impact, creating the perfect balance between comfort and performance of the bike.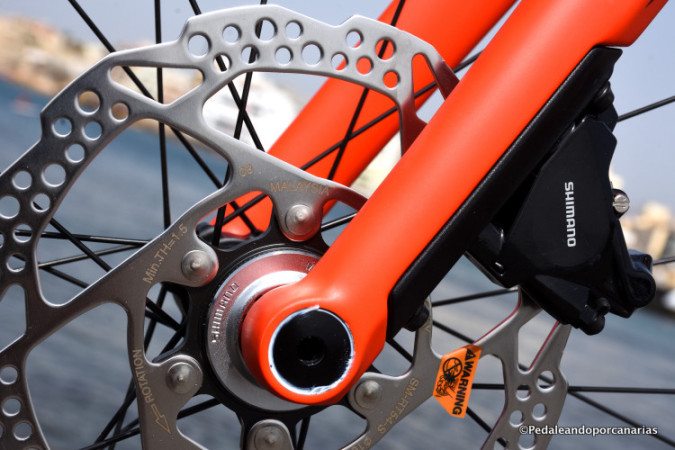 BMC introduces slim and low straps, asymmetrical rear dropouts, carbon fork dropouts and a redesigned seat post so that the frame flexes vertically, maximising what they call "angle compliance". In this way an active damping is achieved that avoids the annoying sensations during a long exit, like the blows and vibrations so that they do not transfer directly to the body of the cyclist.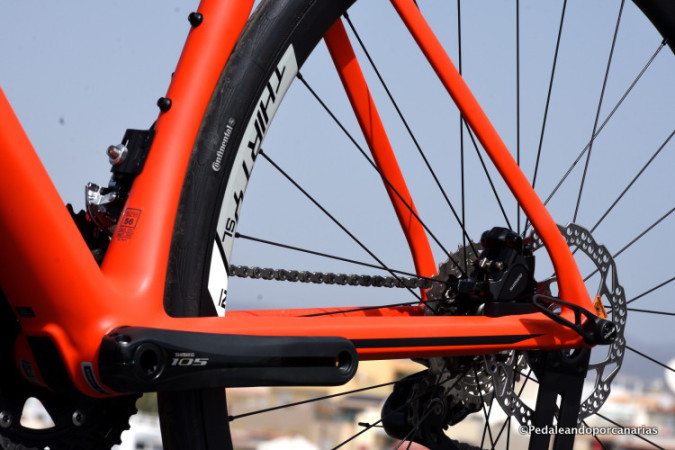 Another feature of the BMC Roadmachine 02 Shimano 105 that highlights everything are the larger diameter tubes, which are combined with high modulus carbon fibres to increase the stiffness of the structure and improve the efficiency of the cyclist's energy transfer to the bicycle whilst pedalling. The frame also features dual transmission integration – DTI –, which allows you to easily guide the cables of mechanical and electronic changes, so you can switch from one group to another without compatibility problems.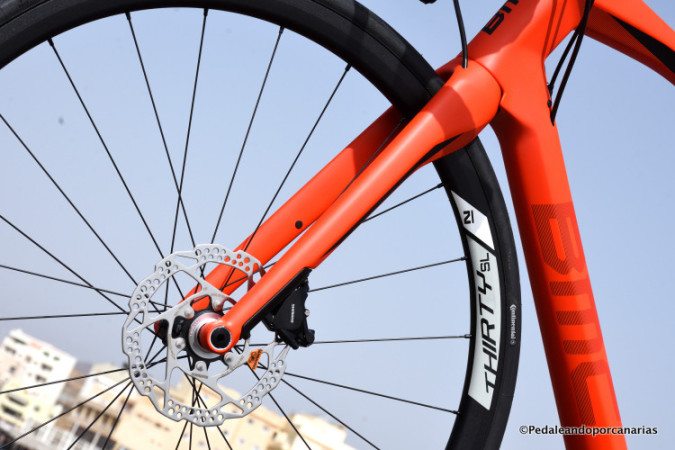 Frame: Roadmachine 02 – Tuned compliance Concept
Tubes: TCC 02 Carbon, Angle Compliance technology
Sizes: 47/51/54/56/58/61
Fork: Roadmachine 02 Carbon, disc-specific
Marches: 2 × 11
Dishes: Shimano 105, 50-34t
Cassette: Shimano 105, 11-32t
Chain: Shimano 105
Derailleur: Shimano 105 11v
Levers Shift: Shimano ST-RS505, hydraulic
Brakes: Shimano BR-RS505/SM-RT54-S 160 discs front/160 back
Handlebar: BMC Rab 02
Power: BMC RSM 02
Seatpost: Roadmachine 01 "D" premium carbon, 15 mm offset
Saddle: Fizik Alalia Delta, win
Bushings: Novatec 30 SL, with axle through (12 mm)
Rims: Novatec 30 SL
Tyres: Continental Grand Sport Race SL, 25 mm
Colour: Super Red
You can see and acquire this model for €2,799 in our shops of El Medano and the Americas, where you will also receive  personalized attention and you will be able to see other models that will also interest you.  This bike can also be hired aswell.