We were recently given a really nice write up in the Huffington Post by communications specialist Alicia Barnes who passed by our shop in El Médano ealier on this year. She took one of our carbon bikes for a spin (the VIP Ultegra Di2) and was very impressed with it. Well who wouldn't be! With its Di2 shift comfort, it is one of the lightest, stiffest and most comfortable frames currently on the market today. It seemed like she was very impressed with our bike hire service here in Tenerife.  Read part of her article here….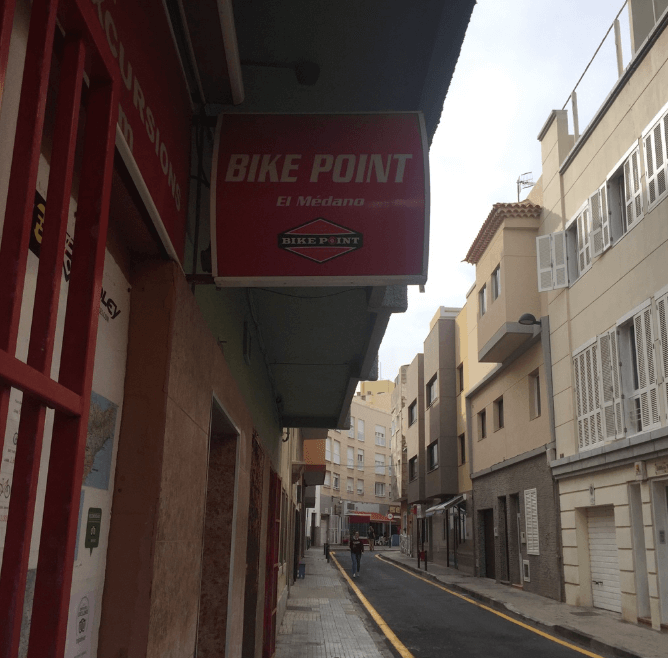 It's obvious as soon as you step foot on this island that riding a bike is a thing. What's funny is there aren't any bike paths or real routes for you to travel, you just move along with traffic an expect the cars to be nice to you. We wanted to hop out of the car for a bit and stretch our legs so we went down to El Medano and rented bikes from this shop called Bike Point.
The shop is stocked with every type of bike gear imaginable! If you're training for a race or want to become a serious biker, this is the shop for you! All the gear is top of the line and the staff are so friendly, they make sure you have everything you need before you head out for a ride
Since we weren't planning to do hardcore biking, we took out some basic bikes (but still very high quality for our little pedal around) and road along side the beach.
The weather in Tenerife is just so beautiful and crisp. It wasn't ever overwhelmingly hot so the bike ride was really nice. I hadn't biked for awhile so I had to get used to being on it but it was definitely a fun activity for us as it relied on communicating to make sure we were near each other and focused on where we were going!
Read the full article here