Palm Mar Tenerife South Mountain Bike Tour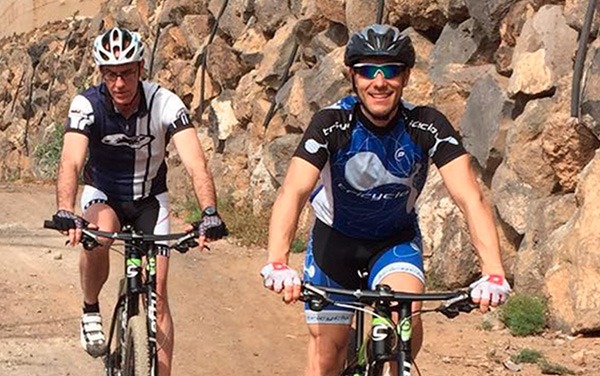 Preis ab:
55€
Tour Tag
Samstags
Difficulty:
Leicht
Beschreibung der Tour
Diese 20 km lange Strecke findet im Naturgebiet "Malpaís de la Rasca" statt, das als Palm-Mar bekannt ist. Ein Naturpark am südlichsten Punkt der Insel.
In einer faszinierenden wüstenartigen Landschaft, in der lustige Singletrails zwischen Vulkangestein und schwarzem Sand das Gebiet bis zum Leuchtturm entlang felsiger Klippen umgeben und immer einen schönen Blick auf den Atlantik bieten.
This 20km route takes place in the "Malpaís de la Rasca" natural area, known as Palm-Mar. A natural park at the southernmost point of the island.
In a fascinating desert-like landscape, where fun single-tracks between volcanic rocks and black sand surround the area up to the lighthouse along rocky cliffs and always with a nice sight of the Atlantic Ocean.
Art der Tour
Normal
We offer two types of tours a
Gran Tour
and a
Normal Tour
On our Gran Tour we offer items such as a full Canarian lunch emergency vehicle support and insurance. Which we do not offer on our Normal tour.
Tour-Karte