Electric bicycles are now slowly becoming popular with a larger public. It's not only the elderly, with whom this type of bike was popular with before, it is now slowly becoming a new mode of transport with younger cyclists at large. The i29 Jarifa Focus, a bike that incorporates easily into your normal day, whether it's used as a means to get around town, to get to work or  a meeting.   At the same time, it will hit those MTB routes with ease when required. E-MTB bikes, I can quite easily say, are here to stay!
The Jarifa i29 pin revolutionises the world of mountain bikes by creating a dynamic design that has a 612 Wh capacity XXL battery discreetly tucked away in the down tube, ensuring a clean and aesthetic look, not like other  E-MTBs of its class. It is an elegant bike with a front suspension designed for easy tracks and long routes.  You will also enjoy the easily fittable bike stand, mudguard and pannier rack which in my humble opinion, will definitely make your life a little bit more comfortable. For those tech heads,  you can connect your smartphone via Bluetooth to the IMPULSE SMART LCD display – and steer your route with the IMPULSE navigation app.
Quick Specs
| | |
| --- | --- |
| Internal Cable Routing | The cables and hydraulic lines are routed inside the frame for protection, creating a neat look and extending the service life of the lines for perfect gear shifting and braking at all times. |
| KM/H SPEED* | When speed is of the essence, the IMPULSE EVO RS Speed drive provides assistance up to a speed of 45 km/h. |
| Climb Assist | An electronic drive usually reduces the assistance it provides as pressure on the pedals drops. If Climb Assist is activated, the assistance will be sustained for a moment to ensure constant uphill motion. Climb Assist can be activated from the handlebar, and the strength is individually adjustable. |
| Shift Sensor | The shift sensor integrated into the frame detects gear shifting operations and interrupts the drive's power assist for fractions of a second so that shifting is as quick and smooth as with aconventional bike. |
| Triple Butted Tube Design | Butted aluminium tubes are designed so that the walls are thicker at areas under more stress, with a constant external diameter. FOCUS aluminium tubes are triple-butted. This reduces the weight without impacting on the stability. |
| Tapered Head Tube | The tapered head tube increases the headset stiffness while also reducing the steering weight. |
| Donna Spec * | The DONNA line focuses on the female rider. We've considered the essential differences that exist. Those points of contact with the bike are decisive. That's why we fitted female-specific bars and saddles, so that you'll feel great on the bike, whatever you ride. Your preferences. Your colourways. Your bike. This is where you come first. |
* Additional configuration possible on the whole Jarifa line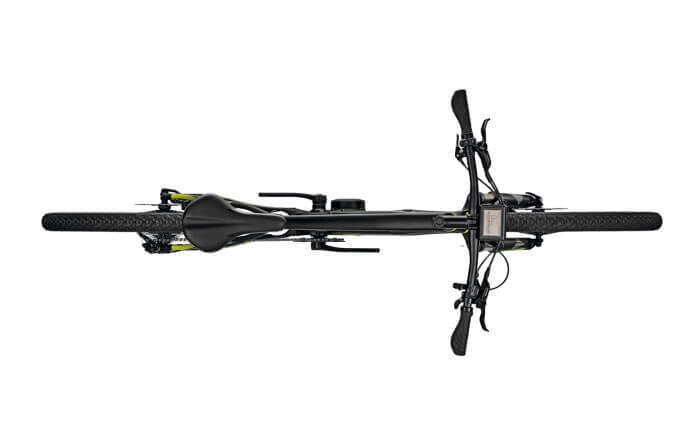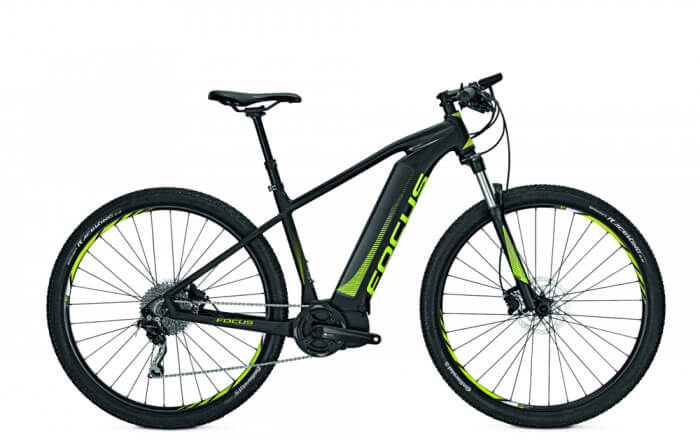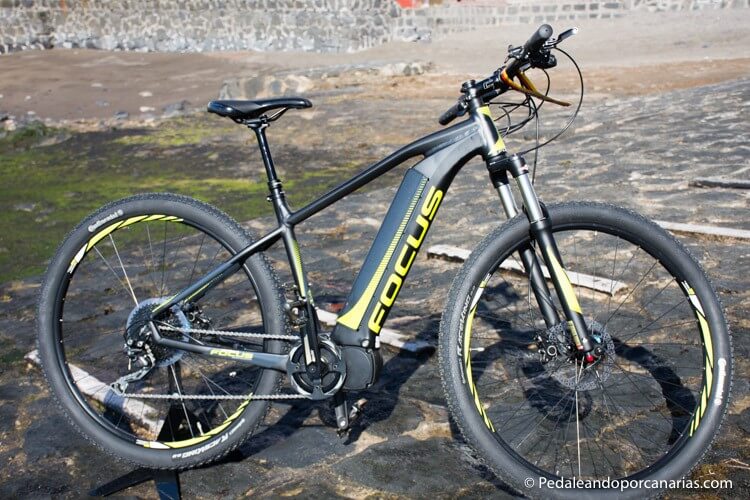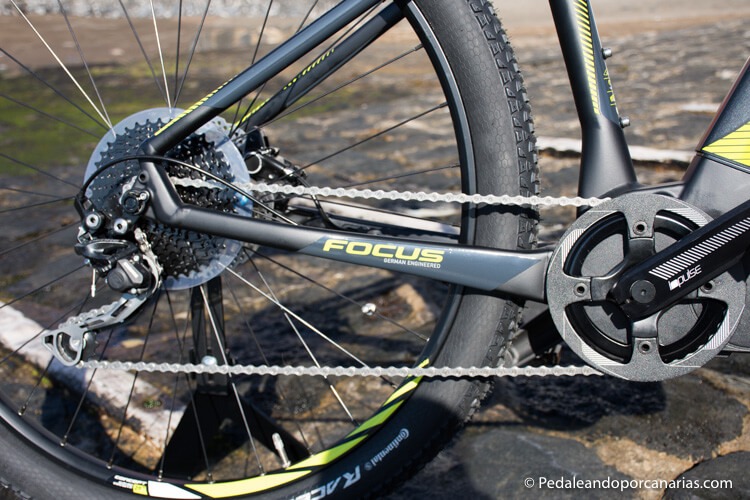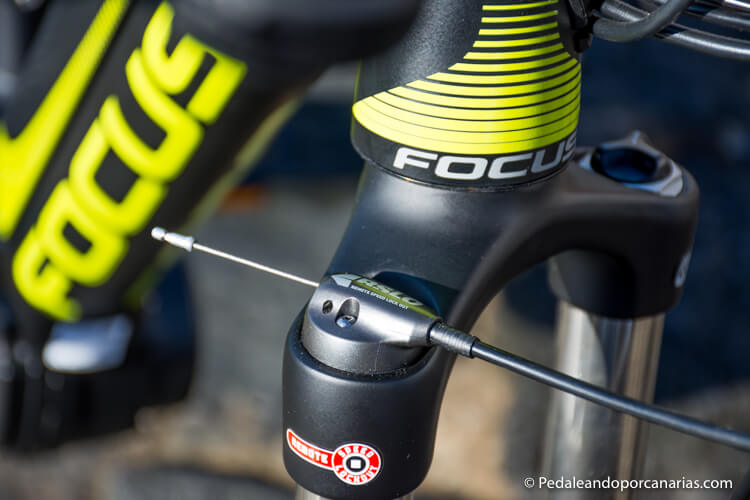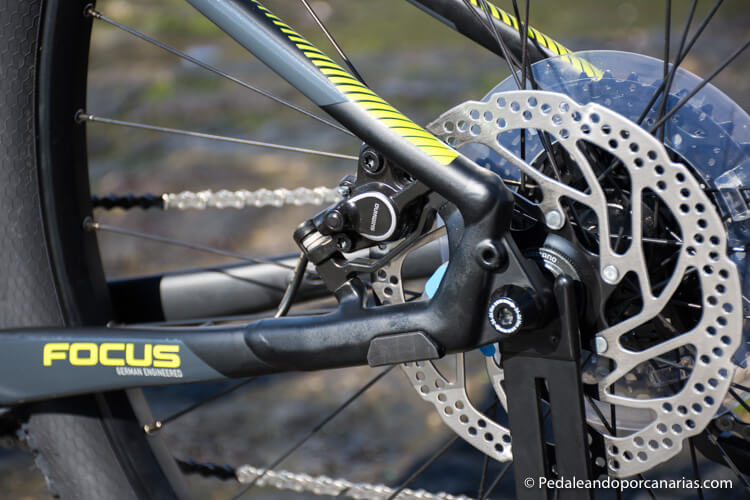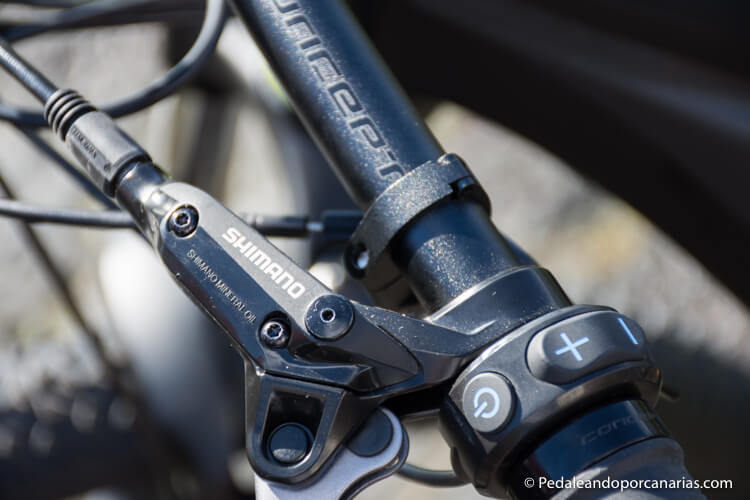 Purchase this bike now.
Images courtesy of pedaleandoporcanarias.com and Focus bikes